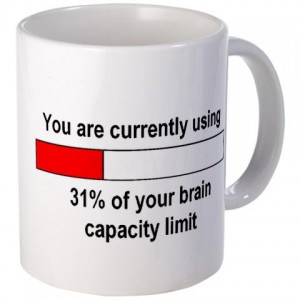 The world is continuously talking about how the man never bothers to use his brain to it full capacity. It is believed that man does not use 100 % of his brain. But if the latest findings are to be believed, then our brain may have reached its peak.
The study
A per a new research conducted by people in the United Kingdom, human brain may have reached its limit. Post the present condition, if we think that the brain could develop more and be used to a greater extent, it may not happen so. This is attributed to the fact that our brain requires energy and oxygen to become smarter but lack of the two could be the reason due to which the brain may not reach a new level of intelligence.
A research conducted by Cambridge University on the structure and function of the brain and the amount of energy required by its cells has made the researchers come to this conclusion. In order to be active, the brain cells are continuously being supplied with energy to process our thoughts and emotions.
As per neurobiologists, the capacity of the brain to continuously process thoughts is decreasing which is having an effect on it capacity of deductions, ability to correlate information from different sources and recollect past events.
The amount of energy the brain needs to be 100 % active is not possible to be derived from the environment. As a result, the chances of us reaping the rewards of having a brain that is 100 % active are dim; in fact it is physically impossible.
Our brain has some form of complicated interlinks that connects various parts of the brains to one another. The better these links, the smarter is the person. But currently, humans do not have that form of energy to keep these interlinks active and well connected.

People who read above article also read the following...
Read some similar articles :