Introduction
Hair loss is clinically defined as alopecia. We can bracket most forms of hair loss under this generic term. The etymological origins of the word Alopecia can be traced from Middle English allopicia, to Latin alopecia, and finally to Greek alōpekia.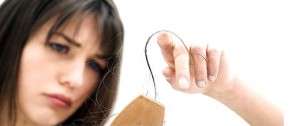 There are multiple conditions and diagnoses for hair loss. They are listed under different names like scarring alopecia, alopecia areata, anagen effluvium and telogen effluvium.
Body Hair
There are about 1,00,000 terminal hair on the scalp of a normal individual. Even though there exist more hair on the face, you cannot see them as they are vellus (fine hair). Vellus hair cover most of the body surface and are thin, short , unmedulated and unpigmented while terminal hair are dark, thick, medulated and longer and cover the scalp, beard, moustache, axilla and pubis.
Fine vellus hairs begin to change to terminal hairs before the onset of puberty and with advancing age, the terminal hairs develop and thicken on all parts of the body.
Hair Phases
You can understand effluviums better if you understand the three phases of hair loss. The  hair lifecycle has three stages: anagen, catagen and telogen.
The anagen, or active phase refers to the stage during which hair grows continually. This phase normally lasts up to five years.
Catagen, or transitional phase refers to the period of time in which the stoppage of growth of an old hair occurs and growth of a new hair in the papilla begins. This lasts between two and three weeks.
Telogen or the resting phase is when new hair grows in the follicle while old hair has become dormant. After this phase completes ten or twelve weeks new hair will force old hair from the follicle.
Effluvium is a Latin word that literally means an outflow. They characteristically affect different phases of the hair growth cycle.
Most hair follicles on the scalp do not produce hair continuously. There is a growth stage lasting two or more years, which can regress to a resting stage for up to two months before starting to grow a new hair fiber again.
At most times on a healthy human scalp, about 80% to 90% of hair follicles are growing hair. Active follicles are in anagen phase most of the time. This leaves 10% to 20% percent of scalp hair follicles in a resting state called telogen. They don't produce any hair fiber at that time.
Types of Hair Loss
1. Androgenetic Alopecia:
Male and female pattern baldness(androgenetic alopecia) are the most common forms of hair loss. Researchers and dermatologists have discovered many other forms of hair loss but they are rarer. There are many ailments that list hair loss as a primary symptom.
There is a common consensus among specialists. According to dermatologists, the most common non-AGA alopecias seen in practice are telogen effluvium, alopecia areata, ringworm, scarring alopecia, and hair loss due to cosmetic overprocessing.
Rarer forms of hair loss are harder to diagnose. Patients can wait months or years for a correct diagnosis and undergo consultation with various dermatologists till they find one with specific knowledge of their condition.
Also, like other rare diseases, there is little motivation for research to be conducted and appropriate treatments to be developed. Often, even when a correct diagnosis is made, a dermatologist can offer no known treatment for the condition.
Research into many subjects has taken off all over the world. In some specific areas, there are an exponential number of papers published. Hair loss however has received scant attention, including mainstream conditions like androgenetic alopecia. The size of the market is recognized, and more innovations are possible in the future.
2. Telogen Effluvium:
Doctors seem to agree that telogen effluvium is probably the second most form of hair loss seen by dermatologists. Very little research has been done to effectively understand this type of hair loss.
How does it happen? This occurs when there is a change in the number of hair follicles growing hair. You have to understand how it works. If the number of hair follicles producing hair drops drastically for any reason during the resting, or telogen phase, there is a significant corresponding increase in dormant, telogen stage hair follicles. Accordingly the result is shedding, or effluvium hair loss.
This will then appear as diffuse thinning of hair on the scalp, which may not be even all over. This can be more severe in certain areas of the scalp more than others. Interestingly, most hair on top of the scalp thins a lot more than it does at the back and sides of the scalp. There is generally no hair line recession, except in a few chronic cases that are rare.
What are shed hairs?
They are usually telogen hairs, recognized by a small bulb of keratin on the root end. In addition, whether this keratinized lump is pigmented or unpigmented makes no difference; hair fibers are largely telogen hair.
3. Alopecia Areata:
The medical term for baldness is the third most common form of hair loss dermatologists see. This is a condition which makes a person's hair fall out.
What is alopecia areata?
This is an autoimmune disease; which means, the person's immune system attacks their body, in this case, their hair follicles. When this happens, the person's hair begins to fall out, often in clumps the size and shape of a quarter. The extent of the hair loss varies; in some cases, it is only in a few spots. In others, the hair loss can be greater.
There are some very rare occasions when the person loses all of the hair on his or her head (alopecia areata totalis) or the entire body (alopecia areata universalis).
Alopecia areata is an unpredictable disease. Belief persists that the person's genetic makeup may trigger the autoimmune reaction of alopecia areata, along with other unknown triggers.
The symptoms for this disease change in different people. Some people claim that hair grows back but falls out again later. In other cases, hair grows back in others and remains there. Most cases are unique. When someone loses all of his or her hair, there is a strong chance that it will grow back.
Some researchers believe that there are a wide range of contributing factors that make someone more susceptible to developing AA. Hormones, allergies, viruses, and even toxins have contributed.
4. Scarring Alopecia:
This is referred to as cicatricial alopecia and mentions a collection of hair loss disorders diagnosed in nearly 3% of hair loss patients. It usually occurs in otherwise healthy men and women of all ages.
How prevalent is this disorder? While many forms of scarring alopecia exist, a common theme is a potentially permanent and irreversible destruction of hair follicles and their replacement with scar tissue.
Most forms of scarring alopecia occur first as small patches of hair loss that may expand with time. In some cases hair loss is gradual, without noticeable symptoms, and can go unnoticed for a long time. In other instances, hair loss is associated with severe itching, burning, and pain, and progresses at a rapid pace.
The early stages of scarring alopecia can have inflammatory cells around the hair follicles, which, many researchers believe, induces destruction of the hair follicles and development of scar tissue.
Visual indicators may help with diagnosis, but to diagnose a scarring alopecia just from the pattern of the hair loss and nature of the scalp skin is difficult.
When scarring alopecia is suspected, one or more skin biopsies are done to confirm diagnosis and help identify particular forms of scarring alopecia. A small biopsy 2 to 4 mm in diameter is taken and examined carefully under a microscope.
5. Congenital Hypotrichosis:
Dermatologists describe this as a condition of no hair growth. This condition is wholly unlike alopecia which describes hair loss where formerly there was hair growth; hypotrichosis describes a situation where there wasn't any hair growth in the first place.
Hypotrichoses are conditions affecting individuals right from birth and usually stay with them throughout their lives.
They mostly occur as a result of genetic aberrations or defects of embryonic development. There are usually hundreds of types of genetic hypotrichoses.
Often, individuals affected have other physical or mental problems that are way beyond just a lack of hair. Conditions such as Graham-Little syndrome, Ofuji syndrome, cartilage-hair hypoplasia, Jeanselme and Rime hypotrichosis, Marie Unna hypotrichosis, and metaphyseal chondrodysplasia, among many others, involve the symptom of hypotrichosis.
6. Congenital Aplasia:
Aplasia cutis congenita, or congenital aplasia, is a defect where, for reasons not understood, skin is not fully formed as an embryo develops.
Babies may be born with a patch of skin like an open wound or an ulcer. This defect often occurs at the back of the scalp, at the center of the "whorl pattern" of hair growth. If the defect is small, the skin will scab over and the baby is left with a scar.
This sometimes happens in the womb and all seen at birth is scalp patch where there are no hair follicles.
This is often done with some urgency, since the open wound is a site of potential hemorrhage and infection. The quicker the defect heals, the better.
7. Triangular Alopecia:
Triangular alopecia (alopecia triangularis) is similar to congenital aplasia. It is apparent from birth and tends to affect a triangular patch of skin and hair above temples.
For largely unknown reasons, the skin essentially does not grow hair follicles in this area in a few people. When babies are not born with open ulcers as with aplasia cutis congenita, the long-term result is much the same – a bald patch where hair does not grow.
Affected areas can be surgically removed or implanted with hair follicles taken from elsewhere on the scalp.
8. Congenital Atrichia:
Congenital atrichia or papular atrichia is another condition in hair loss patterns. This was the first human hair loss disease researchers determined that was caused by a single gene defect.
Generally regarded as a hypotrichosis, this is not strictly so. People with congenital atrichia can be born with a full head of hair like a normal baby. In early childhood they lose all their hair, and it never regrows.
9. Ringworm:
For the hair, ringworm scalp usually begins as a small pimple to progressively expand in size, leaving scaly patches of temporary baldness.
The fungus gets into hair fibers. This is the typical way that ringworm operates. In the affected area hairs become brittle and break off easily leaving only a bald patch of skin.
Affected areas are often itchy, red and inflamed, scaly patches may blister and ooze. The patches are usually redder around the outside with a more normal skin tone in the center. This may eventually create the appearance of a ring, hence the name, ringworm.
Ringworm is believed to be contagious. It can be passed from one person to the next by direct skin-to-skin contact. You can also catch ringworm through contact with contaminated items such as combs, unwashed clothing, and shower or pool surfaces.
10. Folliculitis:
Folliculitis refers to focal inflammation of hair follicles. It generally looks like acne with little rings of inflammation to surround opening of a hair follicle.
The whole thing works in stages. In the early stages of folliculitis the hair fiber may still be present in the middle of folliculitis, but as it progresses hair falls out often.
When folliculitis is severe, the inflammation is generally intense enough to permanently destroy hair follicles, leaving small bald patches.
Variations of folliculitis exist which are non-infectious like those caused by oils and greases applied to the skin that clog up hair follicles, but is usually due to a bacterial infection.
Most common is an infection of hair follicles by Staphylococcus aureus. There are other forms of this disease. They include viral, fungal, or yeast induced folliculitis involving Herpes simplex, Herpes zoster, Pityrosporum ovale, Trichophyton rubrum and causative agents.
11. Piedra:
Piedra (Trichomycosis Nodularis) is a condition where hair fibers are infected by a fungus.
Visible indicators of a piedra infection are the development of hard nodules on hair fibers. The word piedra is Spanish for stone. Nodules are usually a concretion of hyphae and fruiting bodies of the fungus, known as an ascostroma, from which fungal spores are released.
Essentially, there are two basic typres of piedra, black and white piedra, referring to color of nodules formed on the hair fiber.
These infections affect hairs of the scalp, body and genital areas.
12. Demodex folliculorum:
Some quarters believe that Demodex folliculorum contributes to causing hair loss and that removing Demodex will enable hair regrowth. Demodex is a little worm-like creature that likes to live on skin and hair follicles.
Demodex feeds on dead skin and oils, so it particularly likes to live in hair follicles where there are lots of both. It is very common.
13. Seborrheic dermatitis:
Seborrheic dermatitis is a skin condition, but it can also involve temporary hair loss if it is located on the scalp or other terminal-haired skin areas.
How does this disease manifest? You experience scaly, sometimes oily, inflamed skin that can be itchy or even painful to touch.
14. Hair Shaft Defects:
There are various conditions where physical damage to the hair fiber results in hair loss. Sometimes damage to the hair fiber is due to the hair being formed improperly by hair follicles.
There also exist conditions where physical damage of hair fiber is caused by something environmental, often poor or inappropriate hair care.
Hair loss as a result of physical hair defects are rare compared to other causes of alopecia, but common ones are enumerated below.
Loose anagen syndrome: Loose anagen syndrome or loose hair syndrome is essentially what the name suggests, growing hair "loose" that can be easily pulled out of the hair follicle. Loose anagen syndrome is most often diagnosed in young children, more in girls than boys.
Traction alopecia and trichotillomania: Both of these defects are similar. In terms of mechanical action that causes hair loss, traction alopecia and trichotillomania are generally the same. Hair is plucked from the skin leaving clear bald patches or diffuse, thin hair.Trichotillomania is a defect in which the affected individual plucks out their own hair. Often the hair on the scalp is plucked to leave bald patches, but the individual may focus on eyelashes, eyebrows, pubic hair, or any other hair bearing region on the body.There are also some who pluck their hair also then eat it, a condition called "trichophagia".
Monilethrix: Monilethrix can make hair fiber look like a beads string. How does this happen? Along the length of a hair fiber there are constrictions and nodes making the edge of the fiber undulate. This weakens the fiber and people with monilethrix have diffuse hair loss. Most frequently hair loss is at the back of the scalp and neck and can leave the front of the head relatively unaffected.
Overprocessing, cuticle stripping, and bubble hair:  Overprocessing hair is the most common cause of physical hair damage yet. Perming, straightening, bleaching, and dyeing hair involve harsh chemicals which significantly affect integrity of hair fiber.
Trichorrhexis nodosa:  Some of the most common hair shaft defects a dermatologist encounters is trichorrhexis nodosa also called trichonodosis. Trichorrhexis nodosa is actually a focal defect in hair fiber. When observed under a microscope most of the hair shaft looks entirely normal. However, in isolated spots along the length of a fiber swelling or fraying can be seen. These focal defects develop where cuticle is missing.
People who read above article also read the following...
Read some similar articles :