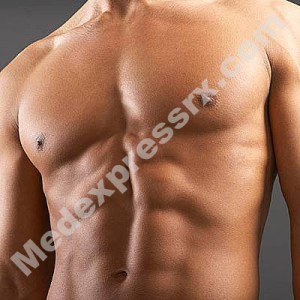 The six packs are not six different muscles but it's in fact one single muscle known as the rectus abdominis. This muscle includes a fiber known as the linea albe which runs up and down. The muscle strengthening exercises actually concentrate on strengthening the rectus abdominis. The six packs can be achieved by a proper diet and a good cardiovascular workout. The six packs will not be seen if there are fat deposits in the body…keep reading further for the six packs that you always wanted…
Exercises:
Strength training is important as it helps boost the metabolism and high metabolism is required by the body to burn more fat. The strength training also blood insulin sensitivity and the bloodstream fats. This will help to reduce fats and help you achieve the most desired six packs.
Leg raises is an excellent workout which actually concentrates on the lower abdominals, it is important that you perform at least 30 to 50 repetitions in one set and complete a total of 3 sets.
The next exercise includes crunches performed on the roman chair. The name roman chair comes from the roman fighters who were known to have a perfect physique and they all possessed six packs. This is the most effective exercise which will help you concentrate on the upper and middle abdominals. You should perform at least 50 repetitions in one set and complete a total of 3 sets.
There are various other exercises that will help you develop a muscled core but if a proper diet is not followed even the exercises will not work…
The basic six pack meal chart:
Boiled Eggs: egg is the heavy duty supply of proteins which is important for the formation of muscles. Eating a sufficient amount of eggs can actually provide a good amount of protein required by the body. An adult usually needs 100gm of proteins daily, hence including eggs in your diet is a must.
Seafood: Seafood is one of the best supplies of proteins and omega 3acids which is a very good combination. The seafood is great meal, it is also helps to burn the body fat thus helping you form lean muscles. Seafood is a smart and intelligent choice.
Nuts: Nuts contain good cholesterol, hence they should be consumed daily plus they are a rich source of anti oxidants, proteins and vitamins.
People who read above article also read the following...
Read some similar articles :