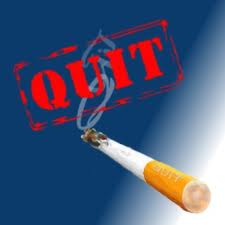 "Smoking is injurious to health," this warning is printed on every brand of cigarette. There are chances that you are aware about the harmful affects of smoking, but still are not able to convince yourself to give up cigarettes completely.
Several reasons that would hold you from quitting this habit are:
You like to smoke
It is relaxing for you
You are addicted to nicotine
You smoke to give company to friends
Smoking gives you confidence
You smoke when you are angry, bored or stressed
However, if you see it from a practical point of view, you will know that there are more reasons to give up smoking than to continue with this hazardous and life-threatening habit. To give up smoking is obviously not that easy and this is why most of us have failed to quit even if we had made an attempt once or twice. It takes a toll on your physical, psychological and emotional state. Quitting the habit becomes even more difficult when you are addicted to it since many years. However, you should understand that it is never too late to give up this dangerous and expensive habit. Even if you are hooked to a cigarette since say the past thirty years, you can still make a genuine attempt to quit smoking. Your quality of life will improve dramatically if you manage to kick the habit of smoking.
Reasons to quit smoking:
Discussed below are two of the most motivating reasons that can help you in developing a distance with that piece of paper rolled in tobacco.
1. Saves money:
This is one of the primary reasons that should motivate you to give up on smoking. Cigarettes are very expensive and you might be wasting money in them instead of consuming healthy foodstuffs. If you are still not convinced, just calculate the amount of money you spent last year on cigarettes. You would be shocked to see the total amount. If you have been smoking a packet of cigarettes since say the past 10 years, you could have easily afforded a nice car by now. Therefore, by quitting smoking you not only get that extra cash you always desire for but also you will get a good health. It is a good bargain in all terms.
2. Protects your health:
This is obviously the main reason why you should be thinking to give up smoking in the first place. Several smokers understand this the hard way when they are already affected by a life-threatening disease like lung cancer or heart disease. Smokers are vulnerable to many diseases, of which some are fatal and some debilitating, although all have a serious affect on your health.
According to researchers, an individuals male smoker can lose 13.2 years of his life while an individual female might lose 14.5 years of her life. In simple words, life expectancy of smokers is short as compared to non-smokers. Nine out of 10 patients of lung cancer are smokers. Smokers are at risk from developing cancer of throat, mouth, bladder, voice box, kidney, colon, stomach, liver, pancreas, cervix and rectum. Also, smokers are twice likely to suffer a heart failure as compared to non-smokers. The fear of contracting the above mentioned dangerous health conditions should be significant enough reasons for you to quit smoking.
Conclusion:
Smoking is one of the causes of premature ageing. The skin of a smoker is likely to be paler and wrinkled as compared to a non-smoker. Women who smoke often create a wrong image in the minds of their children. If you do not want your child to smoke, you have to stop smoking first. The social acceptance with regards to people who smoke has also gone down. It has been proven again and again that smoking is bad for health, hence the society eye smokers with a negative attitude. Consequently, governments are also being forced to do their part to prevent non-smokers from the dangerous effects of cigarettes. A ban to smoke in public places including restaurants and bars has been imposed at most places. So, if you want to increase your life expectancy and lessen the risk of contracting certain diseases, you have to put your foot down and STOP SMOKING.
People who read above article also read the following...
Read some similar articles :