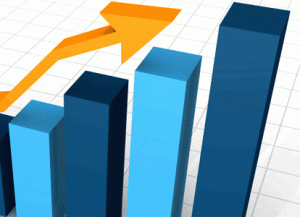 A recent survey was conducted to find the fertility rate and the results were shocking, as per the reports it was found that over 25% of couples all over the world had problem conceiving and many were looking forward to the fertility clinics as an option for conceiving, and all this took place in the span of 20 years.
As per the researches human beings are meant to reproduce and fertility is considered to be an important option, this has to be found before even you get married. The factors that one needs to keep in mind to remain fertile are weight, sex, timing, ovulation etc. There are 5 pointers mentioned below which will help you improve your fertility and increase your chances of getting pregnant.
Mind your Weight: Weight is the major issue for women which really matters and as per the fertility study conducted in 2004; it is women who have to balance their weight to conceive. It is regarded that the BMI index of 18.5 to 24.9 is absolutely normal, as the BMI index from 25 to 30 is considered overweight and above 30 it's obese. In order to balance your weight one has to manage their diet and consume foods that increase fertility.
Semen Protection: When it comes to men they should minimize the exposure to factors that can affect their fertility. The factors that affect the semen of a man are tight undergarments, laptops, mobile phones etc which should be avoided to protect their semen.
Alcohol and Smoking: Alcohol and smoking can lessen the fertility levels of both men and women; this has been proved by the American research which deals in the science of reproductive medicines. Drinking can reduce the fertility of women up to 60%. The same goes for cigarettes as they contain harmful chemicals that can damage the fertility levels of both men and women.
Caffeine: Coffee can also lower the fertility levels if consumed for more than 500mg a day i.e. more than 5 cups. The best advice would be stay below 200 to 250gm a day.
Supplements: Supplements like folic acid, L-arginine, selenium, omega 3 fatty acids, zinc, Vitamin C and Vitamin A can help boost the fertility levels in both men and women.
People who read above article also read the following...
Read some similar articles :