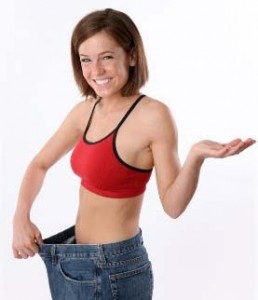 Is the weight loss diet that you follow; good enough for you? Is it still the healthy way to lose weight? Or you just trying to lose pounds which will eventually make you feel weak and energy drained. The problem with dieting is that there is definite possibility that your body may not get the essential vitamins and nutrients that it desires and needs to keep you active. It has been researched that it is very important to follow a great diet program along with perfect workout regime to keep you healthy and in good shape. The best diet programs only work when you burn more calories than you consume, but this does not mean that one has starve to lose weight and not consume any calories at all.
Many individuals especially women suffer from various side effects of serious dieting, which often leads to problems such as gastroenteritis, indigestion etc. Women who do no consume right kind of food and do not intake sufficient amount of nutrition are the ones who are early set to menopause. Poor nutrition can also lead to poor hair growth in women and also lead to poor skin.
Many weight loss diets are low in carbohydrates and especially in fats and these diets make an individual lose weight but they also make them weak from inside. There are various options available that will help you plan a proper balanced diet which includes proteins, carbohydrates and even good fats that should be consumed in order to lose weight in a healthy way. It is especially recommended fro started that never to minimize the intake of calories drastically as it may lead to severe side effects later on in life, initially many people lose weight but later on in life when they are tired of dieting they gain twice the amount of weight which is not safe and is even more unhealthy.
It is always advised to include loads of vegetables and fruits along with meat and seafood when dieting all these items will help you achieve the perfect weight loss target that you desire. It is always better to consult a doctor or nutritionist before starting a diet plan for professional advice.
People who read above article also read the following...
Read some similar articles :